All news
REVIVE truck proudly showcased as 'innovative solution' at Hydrogen Valleys event
Yesterday project partner E-Trucks Europe proudly showcased one of the REVIVE trucks at the public event 'Repowering the EU with Hydrogen Valleys: showcasing innovative solutions' in Autoworld, Brussels. On show was one of the heavy-duty hydrogen refuse trucks of the city of Antwerp, which were deployed at the end of last year. More than 200 people attended to learn more about the importance of hydrogen from various speakers.
European Commissioner or Innovation, Research, Culture, Education and Youth, Mariya Gabriel, discussed the central role of the Hydrogen Valleys in the clean energy transition. Innovative hydrogen solutions were exhibited with stakeholders from the European hydrogen community.
E-Trucks Europe's CEO, André Beukers, was asked to join a roundtable discussion with Commisioner Gabriel. "This gave several high management participants the possibility to provide input for the roadmap on Hydrogen Valleys. We were very proud to exhibit the only heavy-duty vehicle at the event, deployed by the City of Antwerp for the REVIVE project!, said André Beukers.
Photo report: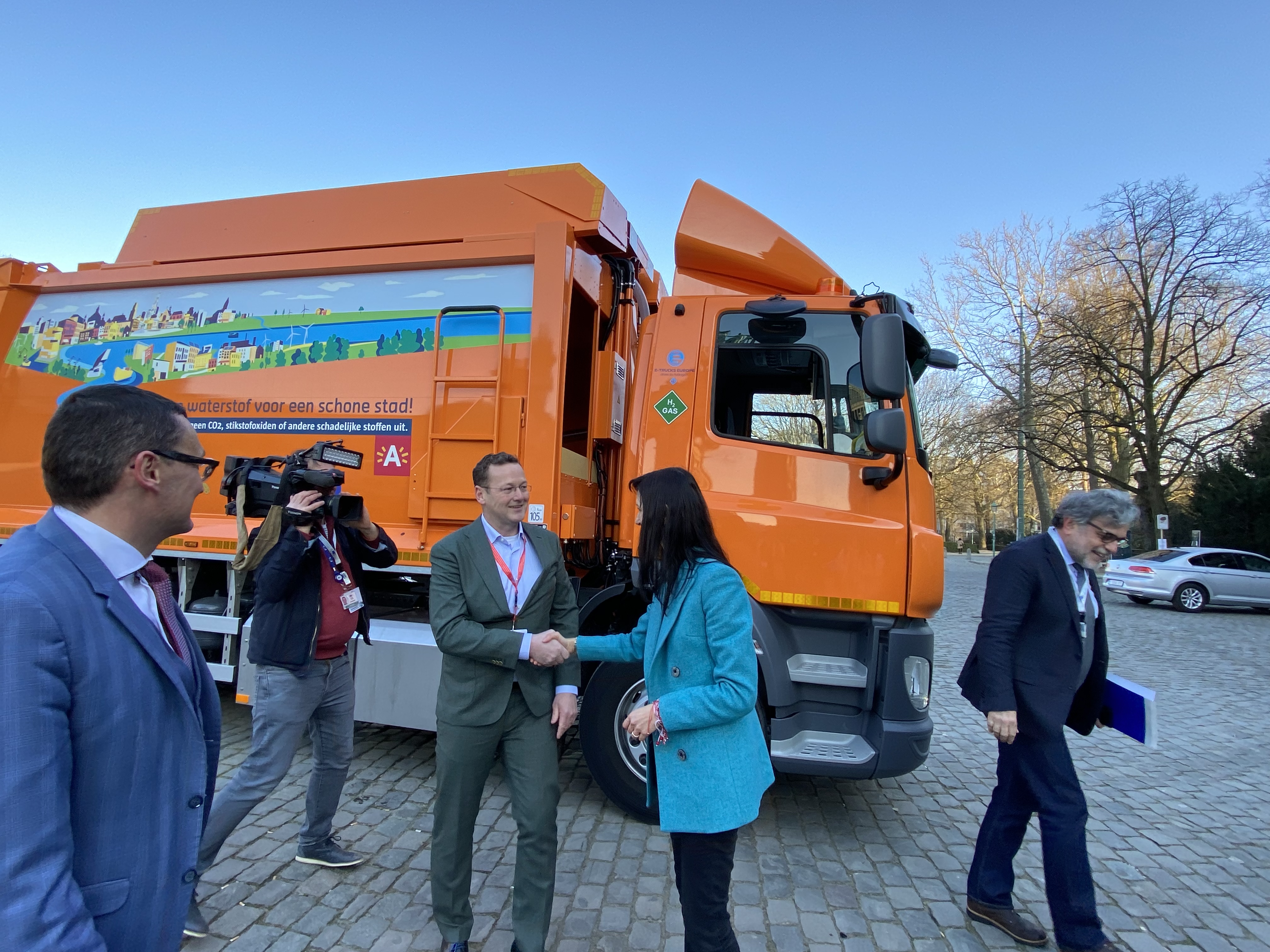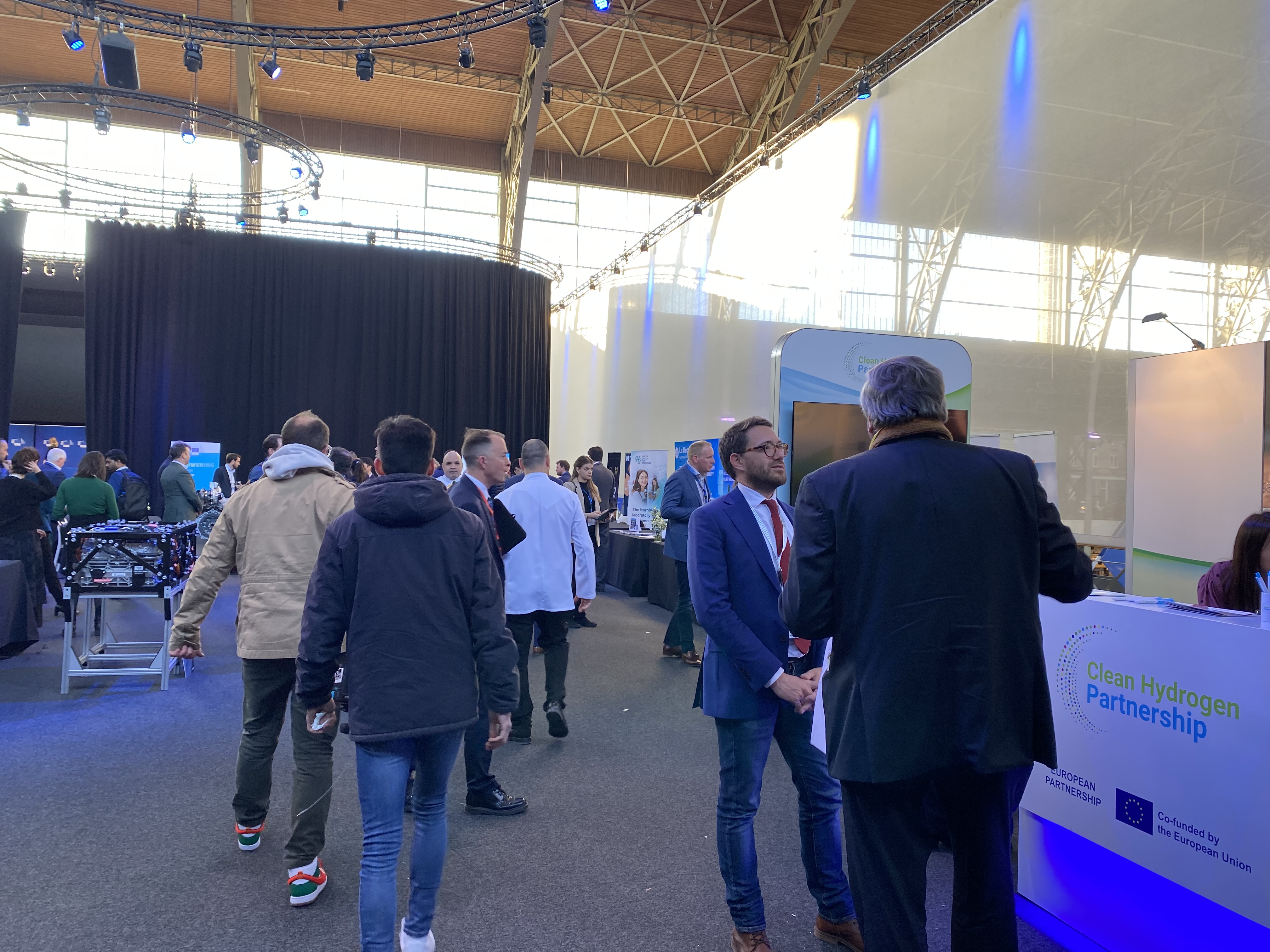 Look at more pictures and video's of the event.
Download the program: Hydrogen_event_1_March_2023.